How to Find the Last Known Location of Your Collar if the Battery Dies Follow
Objective
Identify your Halo Collar's last known location if the battery dies
Environment
Procedure
If your Halo's battery dies, its last known location will appear as a Pet Pin on the My Map screen. This Pet Pin location will give you valuable intel as to where your dog and/or your Halo Collar may be. See below for an example.
Note that the Pet Card gives the last time the collar's location was updated ("Last updated 1 day ago"), so you know how recently your dog/the collar was in that location.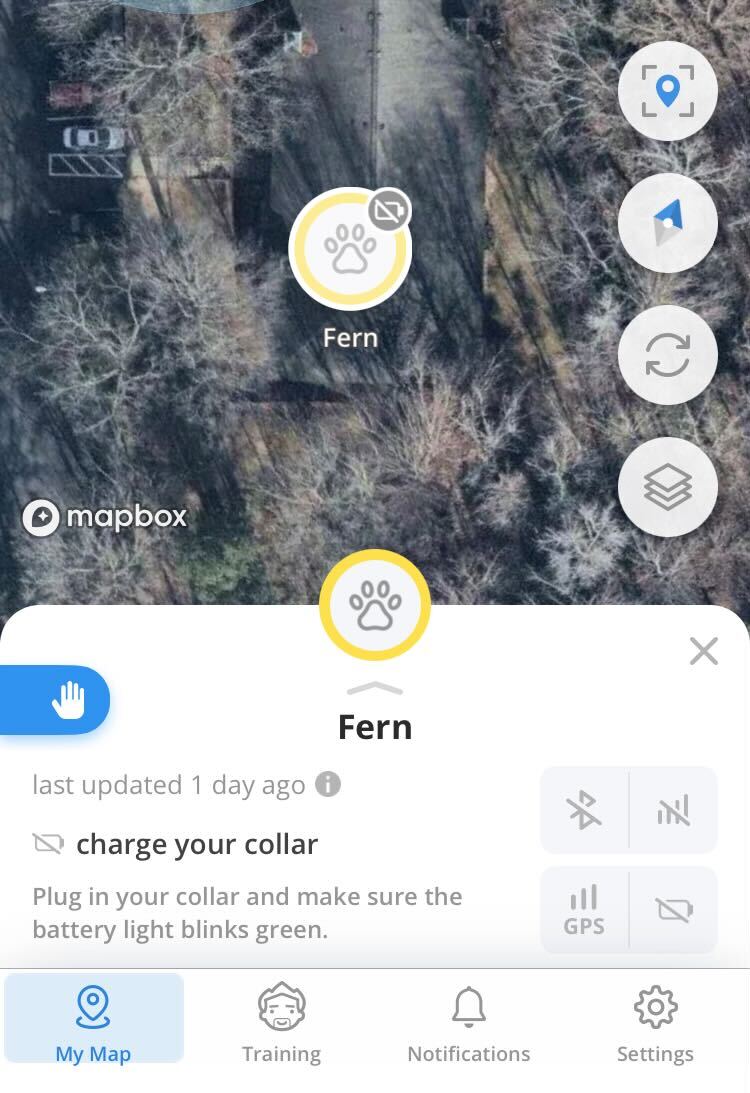 Additional Notes
If you need any further assistance, please contact our live support team at Halo and we will be happy to assist you further!