How Does the Multi-Dog Discount Work? Follow
Here's how the multi-dog discount works:
Stacks with

the coupon advertised on /shop-halo and any special coupons like the $25 USD off shipping and handling fee coupon or salesperson credit coupons.
Does not stack with

affiliate codes, referral codes, or other sale coupons at this time.
Auto-applies and appears in the flyout cart and checkout page. See the below screenshots for how customers will see the discounts.
The multi-dog discount system only works on up to 2-5 collars. After 5, the cart will not apply any further discounts additional to the advertised sale price.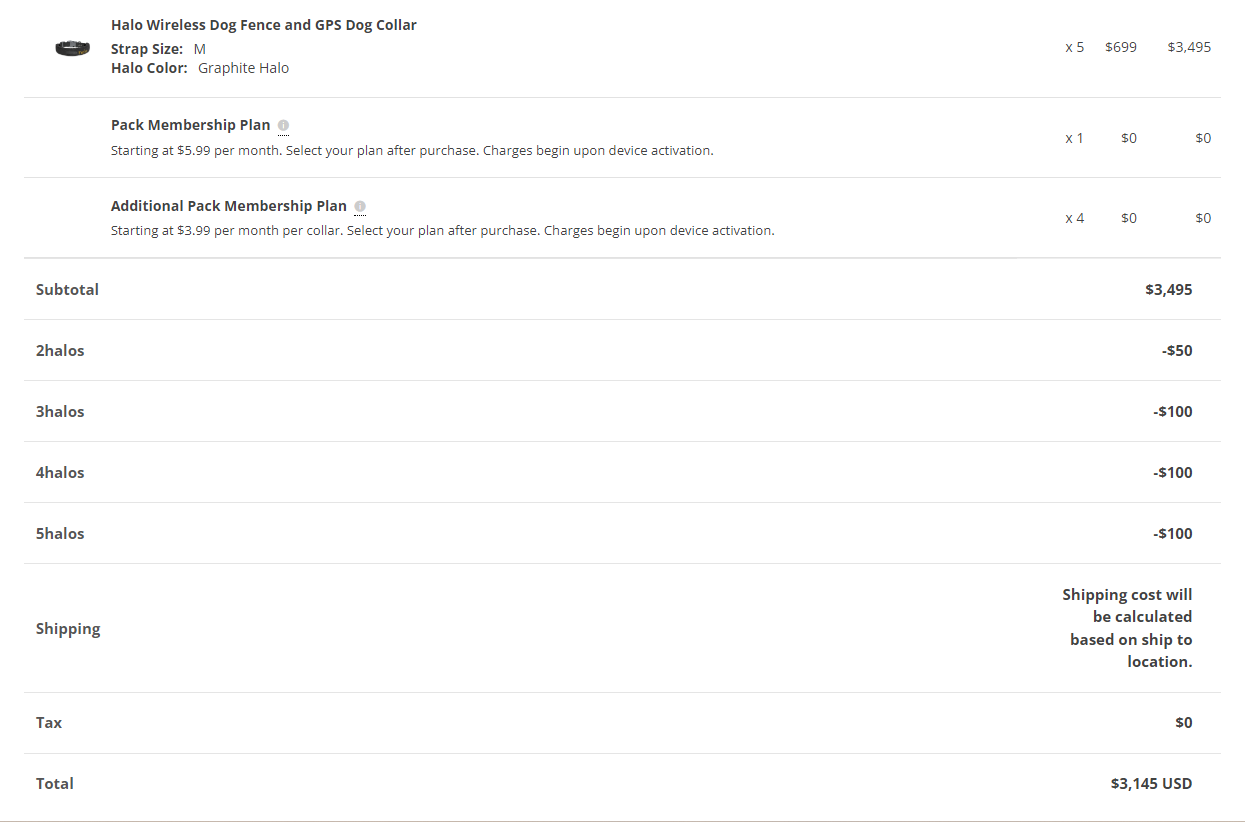 Conditions:
You can have any amount of accessories or Halo kits in your cart and the discount will still work.
When you have 2 or more collars in your cart, the cart auto-applies code 2HALOS which gives an additional $50 USD off cart discount
When you have 3 or more collars in your cart, the cart auto-applies code 3HALOS which gives an additional $100 USD off cart discount
When you have 4 or more collars in your cart, the cart auto-applies code 4HALOS which gives an additional $100 USD off cart discount
When you have 5 or more collars in your cart, the cart auto-applies code 5HALOS which gives an additional $100 USD off cart discount
When you have 6+ collars in your cart, the cart will still apply the main sale coupon and the coupons for collars 2-5 but will not apply any further discounts