Is There a Limit to the Number or Location of the Halo Fences I Can Create? Follow
Environment
Answer
You can create and save up to 20 unique fences in your Halo App, and they can be created anywhere in the world. If you intend to go to an area with no cell service or WiFi, you can set up your Halo Fences before you leave, and it will work seamlessly.
Important note: We recommend that you maintain at least 15 feet (4.6 meters) of distance between your Halo Fence boundaries and the side of a structure (like your house). Because GPS tracking can naturally vary by several feet, this 15-foot (4.6-meter) buffer prevents the boundary from overlapping your house and allows your dog ample room to move around without triggering the Halo Fence's Warning Feedback (this occurs when your dog comes within 7-10 feet [2.1-3.0 meters] of the fence boundary).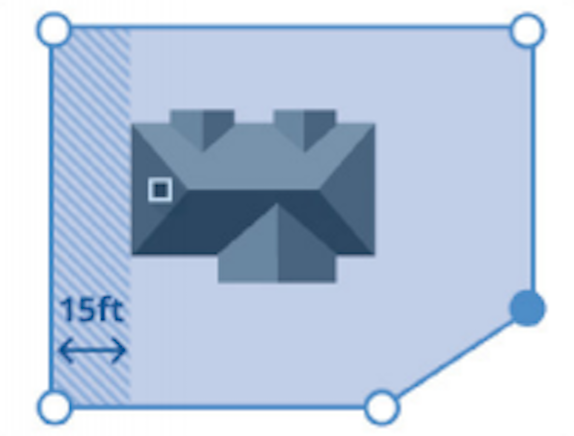 Additional Notes
You can edit any Halo Fence at any time in the Halo App.