Objective
Completely remove a Halo Fence from your Halo App
Environment
Procedure
Follow these steps to delete a single fence:

1.) Click the "My Map" icon in the lower-left corner of the screen.
2.) Swipe up on the "Find & Manage Pets" card until you see your Halo Fences under "Find & Manage Fences"



3.) Tap the name of the fence you need to edit. That fence will come into focus and the Fence Card will be displayed on the bottom of the screen.
4.) Tap "Edit Fence Details" at the bottom of the Fence Card.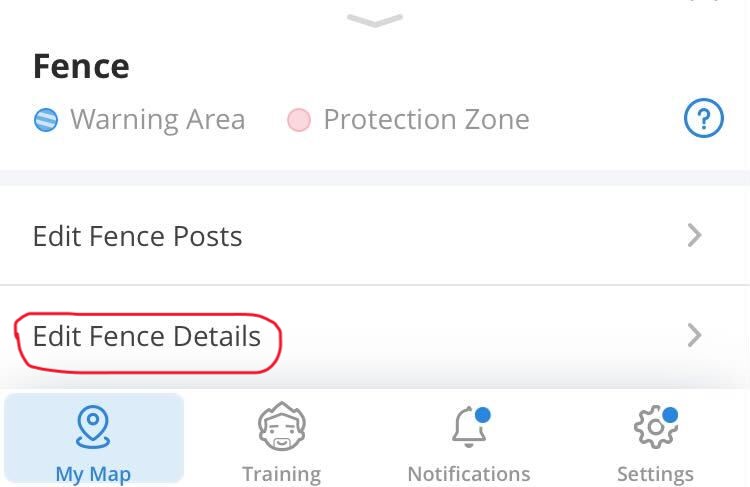 5.) Under the "Fence Name", tap "Delete Fence". A popup will appear asking you if you are sure you want to delete the fence. Tap "Delete" and that Halo Fence will be deleted.
Additional Notes
If you have any further questions and would like to speak to our live support team, please feel free to reach out using the following article: How to Contact Customer Support and we'll be happy to help!