The best way to contact us in writing with your question is to use the "Submit a request" button at support.halocollar.com or to use the Chat Bot located there where you can engage with an agent or submit an inquiry.
support.halocollar.com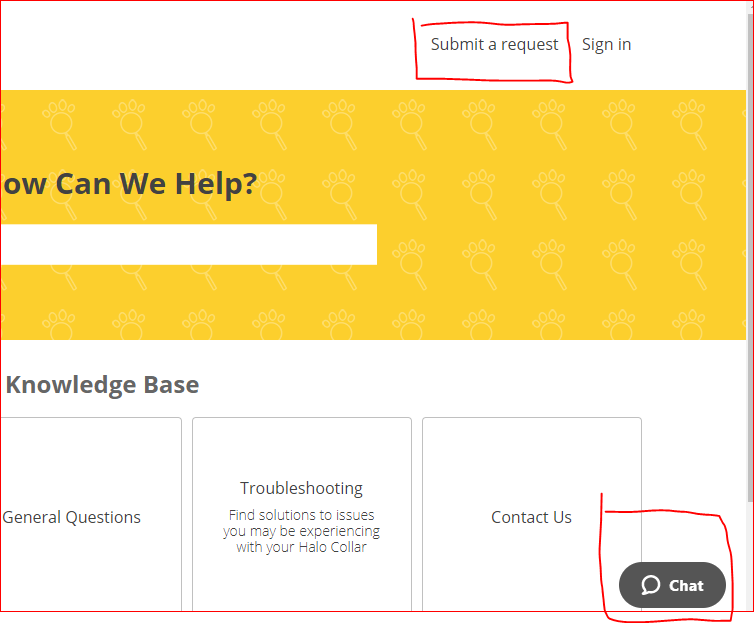 You may also email us at support@halocollar.com and our team of experts will review and respond to support messages in the order that they receive them. Please include your Halo Collar Serial Number, your name and the reason for your request if you send a question here. Please allow at least one business day for a response.