Objective
Determine which contact tip size is right for your dog, and install the tips properly on your Halo Collar
Environment
Background
Your Halo Collar comes installed with inactive, non-metallic contact tips.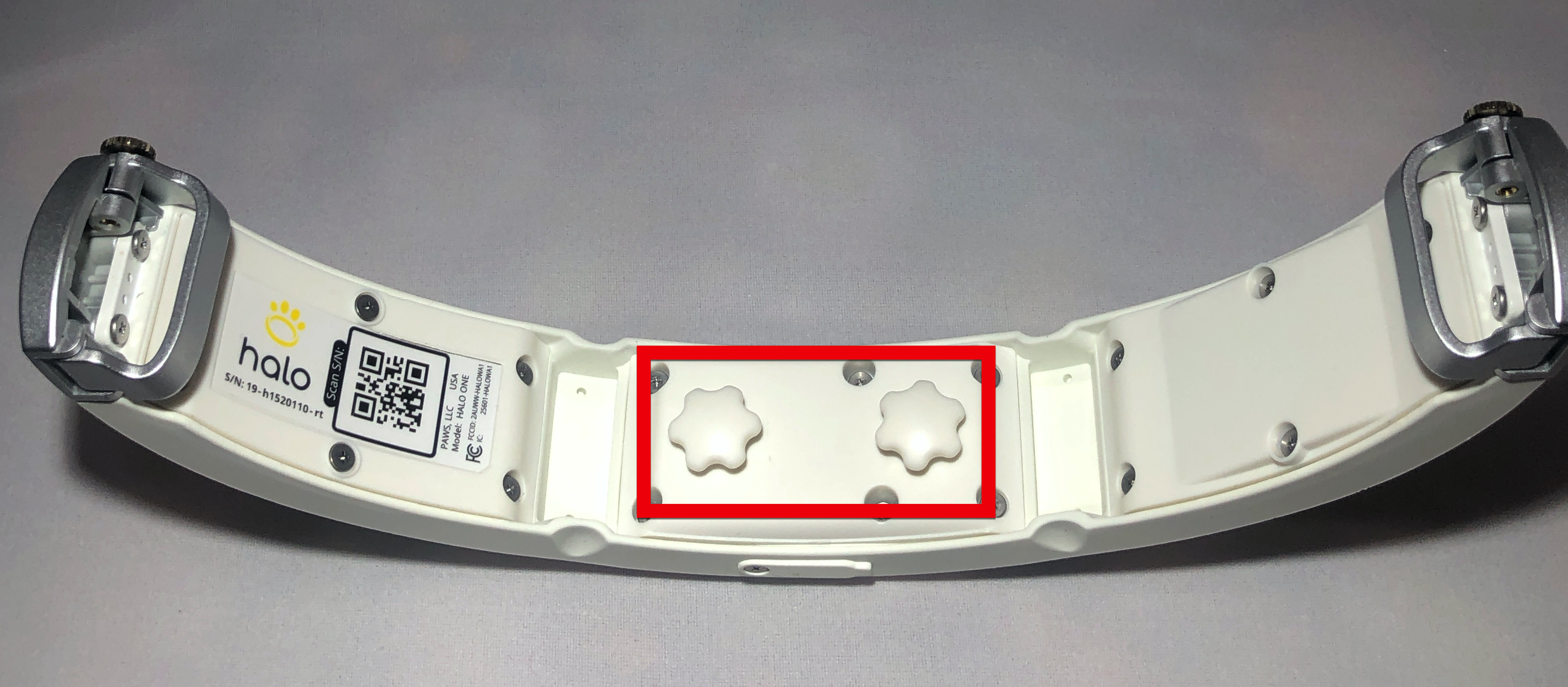 For best results with your Halo Collar, we recommend that you install either the short or long contact tips to enable static-based feedback. The Halo Collar's static feedback serves two main purposes:
During initial training, the contact tips will help to train your dog to respond to the warning-level Prevention Feedback, including sounds and vibrations.
Soon, your pet will respond to just the sound or vibration warning as the primary prevention. However, the energy level of your dog may be high enough that—even for a well-trained dog—they become distracted and ignore a warning. The static feedback will overcome such significant distractions and may save your dog's life.
Procedure
In deciding whether to use the short or long contact tips, consider the length of your dog's coat:
For dogs with thicker coats, use the long contact tips.
For dogs with shorter coats, use the short contact tips.
Next, follow these steps to install the contact tips of your choice:
Select the correct contact tip length for your dog's coat type.
Twist the contact tips into the screw holes in the collar (see the figure below).
Tighten each of the contact tips by hand (do not use a tool), and DO NOT OVERTIGHTEN.
Place the Halo Collar onto your dog, ensuring that the contact tips are touching the correct position on your dog's neck.
SAFETY NOTE

: Only use a leash with the Halo Collar after installing the non-metallic contact tips. Do NOT use a leash with the Halo Collar if either the short or long contact tips are installed.