How Much Space Do I Need Between My House and My Fence Boundary? Follow
Environment
Answer
When you are creating a Halo Fence around your house, you should make sure there are at least 15-20 feet (4.6-6.1 meters) of space between the perimeter of both your house and any nearby roads and your fence. This allows for your dog(s) to have ample room to move around the house without triggering the Halo Collar's Warning Feedback, which occurs when they move within 7-10 feet (2.1-3.0 meters) of the fence.
Below is a visualization of what this spacing might look like when you're setting up the fence in your Halo App.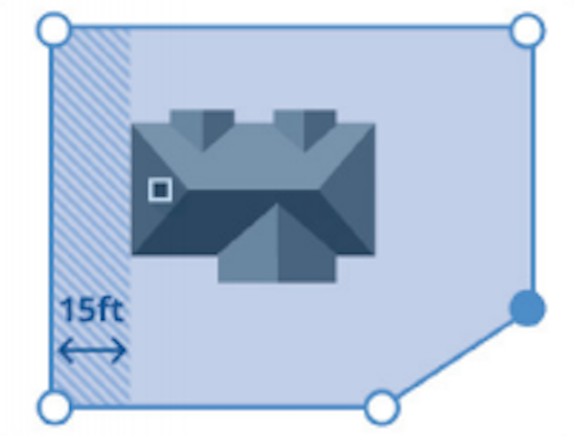 Additional Notes
If you have any further questions and would like to speak to our live support team, please feel free to reach out using the following article: How to Contact Customer Support and we'll be happy to help!